I know… selling tickets is hard.
There is A LOT of competition and the potential audience for classical music concerts is very limited.
I've seen this situation many times with our clients and want to share this simple four-step checklist to help you sell more. This checklist can be applied to everything you do, from the initial social media and print ads to your website. Without further ado let me introduce…
The A.I.D.A. checklist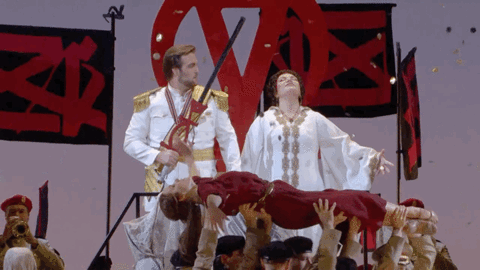 ---
(A) ATTENTION
In a noisy world full of information, capturing attention is key. Every minute, each of these platforms generates this much activity:
Snapchat: Users share 527,760 photos.
LinkedIn: More than 120 professionals join.
YouTube: Users watch 4,146,600 videos.
Twitter: 456,000 tweets are sent.
Instagram: Users post 46,740 photos.
Think about it, this happens EVERY minute!
If your audience is on social media, you need to ask yourself,
Is my ad making them stop scrolling?
How impactful is my post?
Will they see it and pause for even a second?
If you aren't able to catch their attention, you'll lose everything. Without grabbing their attention, they'll never know about you, let alone buy tickets from you.
✅TO-DO:
In order to capture their attention, you need two ingredients: curiosity and expectations. You have to awaken the curiosity and expectations of your potential audience. Make sure your visual materials – like photos, images, videos, and branding – are strong and dynamic. If you're using videos, make sure something is happening from second 0.1. If the action starts after 2 seconds, you'll never grab their attention.
?TIP:
Make sure you know what captures your audience's attention. If your concert features a very famous artist, you might want to use their face as a hook to stop the scroll. But if the artist is not as well known, how are you going to make people stop and give your ads a chance? By using a photo of the concert venue or building? Seriously!?
Pay attention to what captures your attention and makes you stop what you're doing in order to know how to make your ads more attention grabbing for others.
---
INTEREST
If you've succeeded in getting their attention, you should feel truly fortunate! Now is the time to show them what they have to gain by coming to your concert. People are more likely to buy a ticket if they can imagine themselves enjoying both the concert and the whole experience you have to offer.
✅TO-DO:
Don't be descriptive and avoid the classic "Beethoven's 5th Symphony" line. Repertoire might sell to educated audiences, but for the rest of us mortals, the name of the work means next to nothing. Instead, try to focus your photos, videos, and copy on describing the emotions they will experience by coming to your concert.
?TIP:
Use dynamic photos with elements like diagonal lines and strong colors as visual accents to retain their attention.
---
DESIRE
Desire is aroused when we see others having something we want for ourselves. The fear of missing out (FOMO) is also a good trigger for desire. By showing your prospective audience what others have already experienced in your concert venue, your communication will be much more effective.
✅TO-DO:
Make sure your ads, brochures, posters, videos, and website event page offer enough information to trigger FOMO.
?TIP:
Use nice photos of your concert venue when it's full. You can also use photos of the snacks and drinks offered or even of the architectonical spaces of your venue, if you're lucky enough to have a beautiful one. We know that every concert is unique and that you won't have photos of a specific concert with the exact artists that will be performing. But, between us, your audience doesn't care. They just want to make sure that this will be a wonderful evening full of vibrant and exciting music!
---
ACTION
People buy emotionally and then justify the choice rationally. If you've done a good job with the points above, you'll have an audience ready to click or tap "Learn more" or "Buy tickets now." Great work! Now, for the action step, using honest scarcity techniques is very effective. Scarcity what? Yes, use techniques that show your clients how many tickets are left, for example. Or gives them five minutes limit to complete their transaction if they want to keep a free parking bonus. Or 2×1 only during during the next 24h.
✅TO-DO:
Create scarcity but don't overuse it. Be always honest and don't invent false facts. These techniques can be easily implemented on your website when connecting the ticketing system with the calendar. Using these simple techniques will help boost your online sales. If airlines, theaters, and many other industries are using them, why aren't you?
---
BOUNUS
None of the above will work if you don't offer a simple buying experience, though. If you've finally managed to make the A.I.D.A. checklist work and get your clients to click "Buy Tickets," this means that you're a ninja among classical music marketers!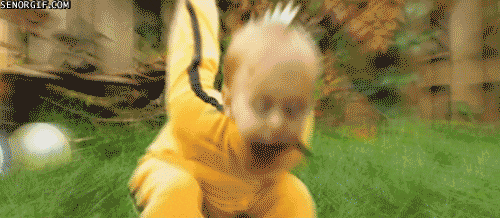 But if the audience is sent to an ugly external ticketing system, they might be scared away and lose trust in your brand. And then you'll end up losing money.
✅TO-DO:
Make sure your ticketing system is extremely well integrated with your website. Don't allow an ugly buying experience to break the trust that you worked so hard to create.
?TIP:
It'd be ideal to have your own fully-customizable ticketing system, which is less expensive than you might think! If your organization doesn't have the budget for that, make sure you choose a ticketing provider that offers full layout customization.